Type-2 Diabetes or non-insulin dependent diabetes results from the body's ineffective insulin use. The majority of the world's population suffers from this type of diabetes due to excessive body weight or an inactive lifestyle. Type-2 Diabetes symptoms are mild, resulting in delayed detection of the disease. Surprisingly, 8 million people around the world with the disease are unaware of their condition.
Detecting the Signs:
Prognosis of any disease helps in treatment and successful outcomes, while Type-2 Diabetes has mild symptoms that can easily go unnoticed, keeping the signs in check can help in early detection and reduce morbidity. The following are indicators of Type-2 Diabetes
Excessive thirst
Frequent urinating.
Irritability.
Tingling or numbness in your hands or feet.
Prolonged healing time of wounds.
Fatigue.
Frequent yeast infection
Living With Type-2 Diabetes the Mediterranean Way
Early diagnosis can be accomplished through relatively inexpensive testing of blood sugar. Treatment of diabetes involves diet and physical activity along with lowering blood glucose and the levels of other known risk factors that damage blood vessels. Tobacco use cessation is also important to avoid complications.
As a preventive method maintaining a healthy body weight is a necessary condition for coping with Type-2 diabetes, a balance of healthy lifestyle and foods that we consume play a vital role in determining the condition of our health. Research has shown that the most efficient food regimen for a healthy lifestyle is a Mediterranean diet. What this means is that you consume a lot of fresh fruits, good-cholesterol-rich plant-based foods, and seafood.
The Mediterranean diet is a food habit practised in the region surrounding the Mediterranean basin. The broad category of foods is clear – fresh fruits, nuts such as walnuts and almonds, legumes such as pea, lentils, whole grains, olive oil, and shellfish. Embracing the Mediterranean lifestyle is all about making simple incremental changes in your eating habits and activity levels. These changes will have a lasting effect on your health and longevity and help in controlling diabetes.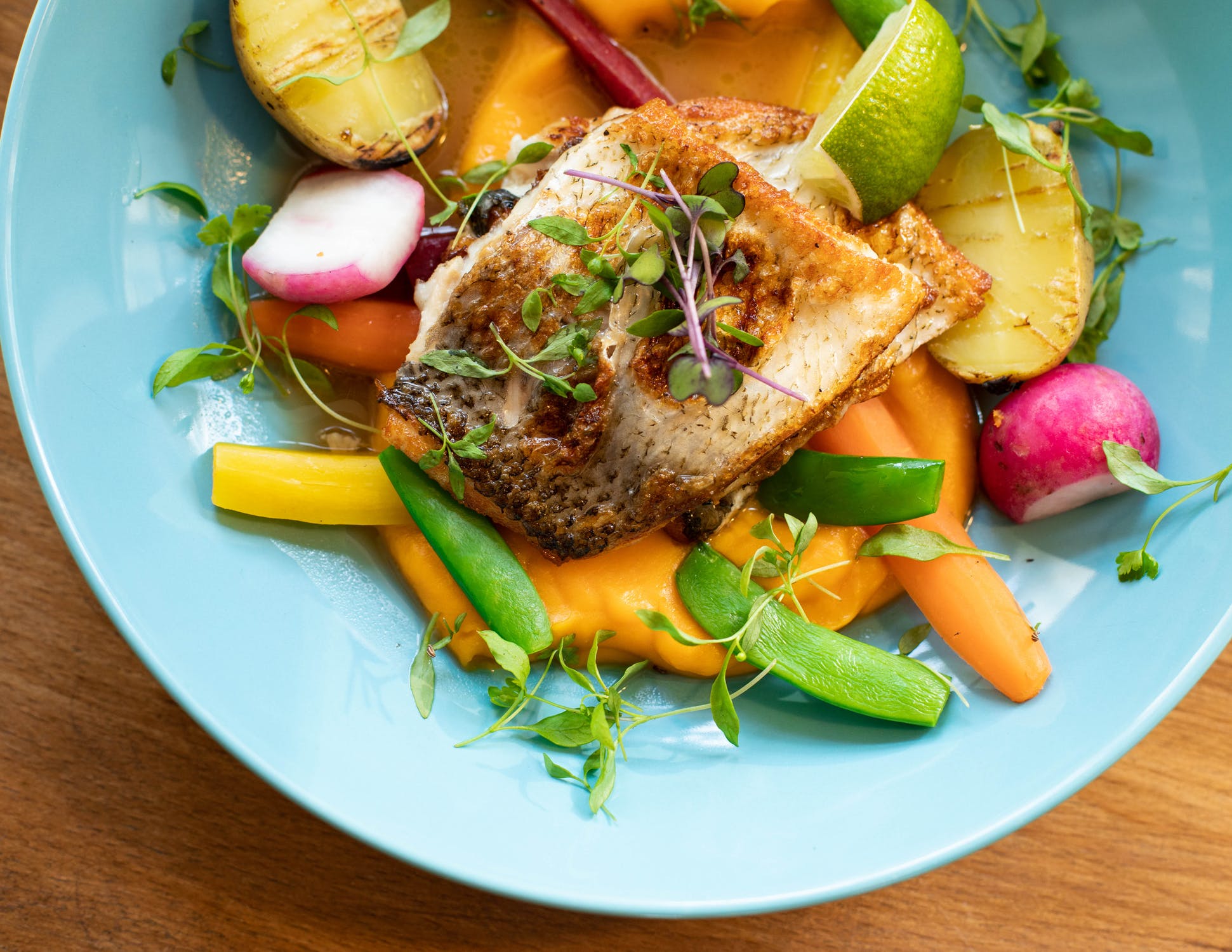 What to Add to Your Mediterranean Diet Cart?
A Type-2 diabetes diet chart has been known to be bland; however, the Mediterranean diet allows you to strike a balance between taste and health at the same time. Your typical Mediterranean diet cart must include double toned milk, soy milk, nuts, whole wheat, or hemp milk, fat-free yoghurt, and fat-free sour cream. In place of salt, use plant-based seasonings, such as dill, parsley, rosemary, and basil. Garlic, lemons, aged balsamic vinegar, horseradish, capers, and other low sodium seasonings and seasoning blends round up the consideration for your taste buds. For cereals, consider steel-cut oatmeal, and unsweetened shredded wheat. Always use 100% whole-grain bread, pasta, and crackers. Canola oil is a good substitute for extra virgin olive oil.
A diabetic person must avoid complex proteins such as red meat, and pork beef, according to Dr Janet Brill, Ph.D., RDN, FAND, LDN, and well-known Mediterranean diet expert and creator of the Mediterranean Nutritionist. The body's protein needs should be provided by chicken breasts, eggs, sprouts, lentils. Crossed off the list should be butter and cream. Instead, she recommends extra virgin olive oil as the lone source of fat. Add this to salads, fruit and vegetable bowls according to your taste.
Recommended fruits and vegetables by the Mediterranean Nutritionist are furnished below:
 Fruits:
Apple
Pear
Peaches
Guava
Orange
Kiwi
Berries
Vegetables:
Carrot
Tomato
Broccoli
Spinach
Eggplant
Beans
Celery
Asparagus
According to the Mediterranean Nutritionist sun-dried tomato products that are lower in sodium content, especially whole tomatoes or tomato paste, are to be an essential item in your pantry. Also keep beans such as chickpeas, white, black, and kidney beans, Tahini, tea or coffee, low salt broth, flaxseeds, chia seeds. Roasted red peppers, popcorn kernels, sugar-free dark cocoa powder, and even chocolate made of at least 60% unprocessed dark cacao can be added to the list.
Mediterranean Meal Plans to Control Diabetes
Mediterranean meals are a great balance of health and taste; they not only keep the body fit but are a treat for the eyes. A variety of colourful fruits and vegetables along with seafood makes Mediterranean platters drool-worthy.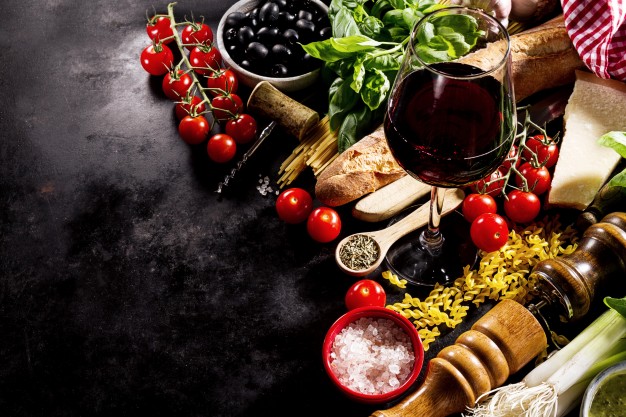 Meal Plan I
Breakfast: Cold Oatmeal, Soy milk, Flaxseeds, Dried cranberries, Kiwi slices
Snack: Walnuts on fat-free unsweetened Greek yoghurt, dried figs, Splenda if desired
Lunch: Salsa with "Light" tortilla chips, Vegetarian Mexican bean wrap
Snack: Pear Soy nut, Soy yogurt, Fresh blackberries s
Dinner: Green pea and lima bean soup, Grilled swordfish, Roasted Brussels sprouts, Quinoa with walnuts, Whole grain bread dipped in EVOO
Meal Plan II
Breakfast: Spinach egg white omelette, Soy sausages, 100% Whole wheat toast, Grapefruit segments
Snack: Walnuts on fat free Greek yogurt, dried figs, Splenda if desired
Lunch: Roasted tomato soup, Soy deli turkey and veggie sandwich on 100% whole wheat bread
Snack: Apple Soy crisps
Dinner: Spinach salad with orange slices and olive oil vinaigrette, Steamed Red Snapper with Black Bean Sauce, Peapods with almonds, whole wheat bread.
Things to Avoid and Must-Dos for the Mediterranean Diet to Work:
In the fast-moving world, we have become slaves to fast and easy meals. Each pack of your favourite quick processed foods that are high in trans-fats and saturated fats, fat-loaded dairy, refined sugars, highly processed vegetable oils, sodium, and other chemically modified foods, is slowly altering the fundamental character of your body.
The Mediterranean diet, on the other hand, recommends a steady dose of fresh fruits and vegetables, olive oil and whole-grain cereals, and completely steers clear of trans-fats, saturated fats, processed meats, dairy, and refined sugars.
The effect of salt is far-reaching for every disease and must be avoided; practice using herbs and seasoning instead of salt. Seafood, which is rich in omega-3 fatty acids, is to be consumed at least 3 times a week. Dairy products should be avoided.
Mediterranean recommendations are fairly straightforward, and for it to work for your body type, you must channelize your energies. Blood circulation is an integral part of a healthy mind and body and through physical activities such as yoga, cardio exercise that can be attained. Start your day with brisk walking and wrap it with 15 minutes of meditation for a happy and stress-free life.
Because each body is unique, you need more carefully curated and detailed Mediterranean diet plans, meal charts and exclusive recipes designed for diabetes. Subscribe for complete plans and recipes. Get full access to the Mediterranean Nutritionist plans at just $19.99 today!